About the Film
"Judy Chicago & the California Girls" is an historical documentary by and about women, at the birth of the Women's Art Movement in Fresno, California, 1971:
The Women
The Director - Judith Dancoff
After receiving an MFA from UCLA, filmmaker Judith Dancoff worked in film and popular journalism for over ten years, with credits on Marcel Ophuls' "America Revisited", Johanna Demetrakis' "Womanhouse", and "Jimi Hendrix", before receiving a second MFA in Creative Writing from Warren Wilson College. Her novel Kahn's Law was a Heekin Award Finalist and her short stories and essays have appeared in Other Voices, Creative Nonfiction and the Alaska Quarterly. She teaches English and Creative Writing at Los Angeles City College as well as a private fiction workshop out of her home in the Mt. Washington area of Los Angeles.
The Film Crew
Betty Chen
Linda Levitz
Judy Reidel
Linda Wallace
Joan Weidman

Judy Chicago discusses the birth of
the Feminist Art Movement:
Click here for the article in the L.A. Weekly
Further information about Judith Dancoff and women filmmakers:
Mt. Washington Writers' Workshop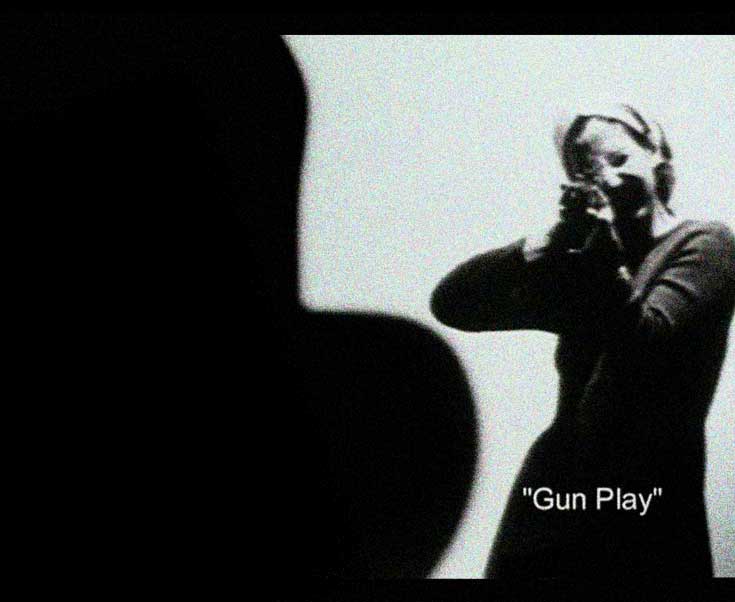 The filmmaker and Judy Chicago in an impromptu performance piece with guns from California artist Larry Bell